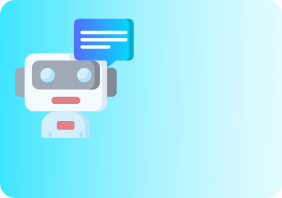 Artificial Intelligence
Increase customer satisfaction and sales leads with our natural language ChatBot integration.

according to IBM
$8 billion
will be saved by 2022 from businesses using chatbots.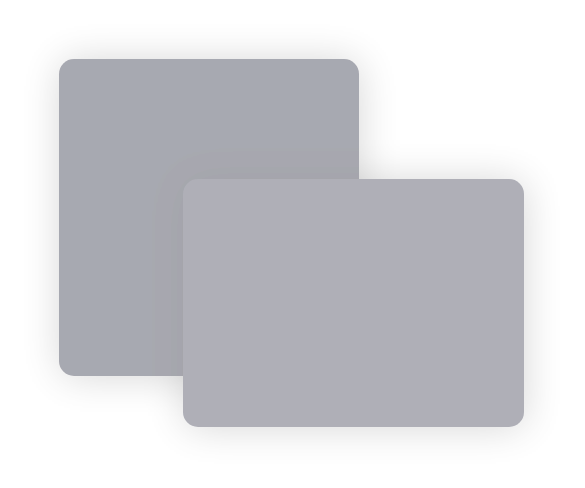 Chatbots
What is a chatbot?
A chatbot is artificial intelligence (AI) software that can simulate a conversation (or a chat) with a user in natural language through messaging applications, websites. The evolution of artificial intelligence is now in full swing and chatbots are only a faint splash on a huge wave of progress.
Today the number of users of messaging apps like WhatsApp, Slack, Skype and their analogues is skyrocketing, Facebook Messenger alone has more than 1.2 billion monthly users. With the spread of messengers, virtual chatterbots that imitate human conversations for solving various tasks are becoming increasingly in demand.
Chatbots
Why chatbots?
Bots work for you all day delivering qualified leads and speeding up customer resolutions.
Our Bots can be integrated in your existing website or on your Meishi portfolio app.
Virtual Tours
360 Virtual Tours
The use of virtual tours is increasing as businesses find it is one of the most effective ways to interact with customers and clients online. Wondering how a virtual tour can help your business grow?
Virtual tours increase general interest
In a study conducted by Google, it was found that people's interest in listings and local businesses increased when the company had a 360 tour on display. Hence, it was noted that business listings with a virtual tour are twice as likely to generate interest.
This same study reflected that 67% of respondents actually wanted more businesses to include virtual tours in their marketing material, meaning that audiences value the interaction and personalized experience virtual 360 tours provide.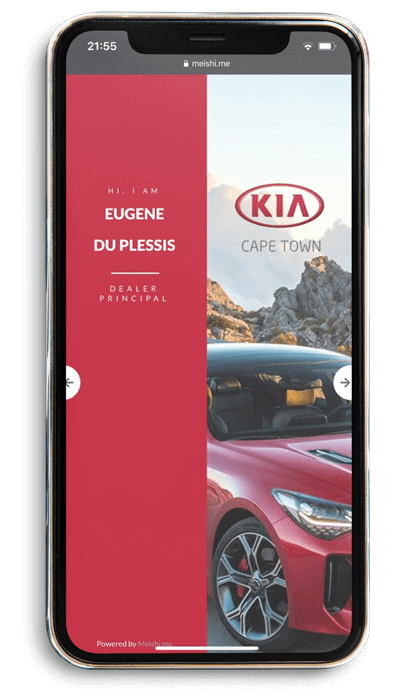 Kia Cape Town
Kia Cape Town implemented Meishi Business cards across both used and new vehicle sales to increase brand exposure by simplifying customer communication. 360 Virtual Tours allow customers to roam the showroom floor from any device.